Graphic Design | Branding | Print
Logo design. New media. Corporate identity. Print services. We make design work for your business.
e-Commerce | Website Development
Make use of our award-winning designers to create the perfect complement to your marketing plans.
Social Media | SEO
More than ever your social media platform is as important as your brand. We help you expand it & manage it for you.
Mobile Apps | GIS
Mobile application platform development & data modelling in Geographic Information System GIS.
IT Networks | Computer Support
Network assessments. IT network implementation. Business desktop support. Remote emergency response.
Advertising | Marketing | Signage
Full print services. Mail marketing service. Digital signage. Laser-cut indoor/outdoor metal, vinyl, acrylic, formed plastic & wood lettering.
Fashion | Product Photography
We specialize in fashion photography that captures the essence of light. Portfolio & comp card creation. Runway how to videos & production.
Branding
Marketing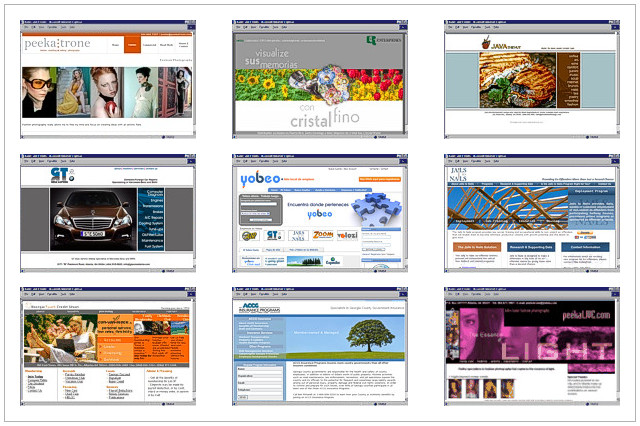 Websites
A very short list of our projects
Georgia Department of Education: Multi-lingual Website, print design & marketing.
County Commissioners of Georgia: Website design, magazine ad & IT and network architecture design.
ACCG Insurance Services: Website & secured login architecture.
GEBCorp Retirement Company: Website design & GIS mapping.
Yobeo Job Portal: Website development, branding & print design.
Zombie Camels MTB Club: eCommerce & branding design.
ElectSmart Election Candidate Research: Mobile app development & website branding.
AOL @ School: Online protal development.
USA EDU Annual Yearly Progress Portal: Research portal development & SQL data integration.
Georgia Charter School Association: Website design & branding launch.
We combine your business knowledge with our marketing & IT strategy insight.
From new ideas to established enterprises, we have helped them all. Give us a try, we guarantee your satisfaction.
Download our Price List